WELCOME TO FEEDING THE FAMILY
Season 1
WHAT YOU CAN LEARN
Feeding, Cooking, Nutrition, Emotions, Kids, Family and FUN!
Welcome
Dr. Kristin Saxena
Family Dinners
Miriam Weinstein
Reusables & Recycling
 Dr. Katie Durrwachter
Mealtime Struggles
LARRY ZIER, OTD, OTR/L
Organizing
Kacie Ferrazzo
Feeding Toddlers
Amy Palanjian
Inspiring Kids to Eat Their Veggies!
Amber Stott
School Lunch Reform
Chef Ann COOPER
Overcoming Barriers to Eating Well
Dr. Nimali Fernando
How an Elite Athlete Feeds His Family
Bill Esch
Keeping Your Child's Teeth Healthy
Christina Pruitt, DDS
Binge Eating, Bariatric Surgery, & Prioritizing Mental Health
Stephanie Krivohlavek
Family Meals, the Politics of Food, & a Quest for the Perfect Omelet
John E. Finn
Developing Food Preferences in Early Childhood
Alison K. Ventura
Breastfeeding to Breast Cancer
Ashli Brehm
Newborn Care, Breastfeeding and the "4th Trimester "
Sonal Patel, MD
Taking Care of Ourselves with Lifestyle Medicine
Molly Lupo, MD
Feeding Teens and Tweens
Bracha Kopstick
Moms, Boobs, & Babies
Diana Prauner & Melissa Schumacher
Responsive Bottle Feeding
Alison K. Ventura
Healthy Family Eating For 2022
Laura Fuentes
Ask Me Anything
Kristin Saxena & Matt Tompkins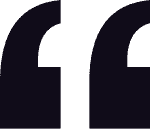 At Feeding the Family we explore food relationships and feeding from all angles. We talk to experts. We talk to regular people. I answer your questions and ask them of you. At times we do the difficult dives into exploring why we are the way we are.